Metadata Browsing
1 minute read
Last updated on

April 04, 2019
Specifying Metadata Value from Metadata Browser
You can choose to use any metadata associated with documents in the workflow. When you click on the Metadata button within a node configuration window, the Metadata Browser will appear, listing all of the metadata available, categorized by metadata type as shown in the following illustration: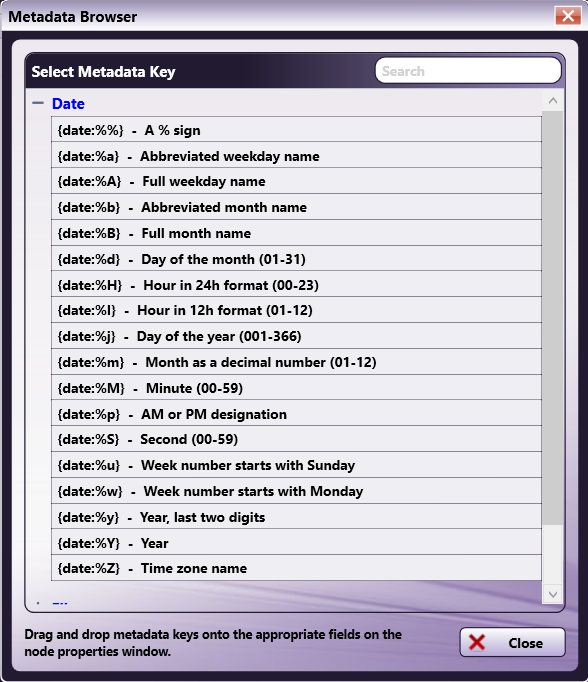 On the Metadata Browser, you can do the following:
Expand the list by clicking on the + sign next to the metadata that you are interested in. For example, if you would like Date, click on the + sign next to Date and the expandable list in the above illustration will appear.

From the Metadata Browser, you can drag-drop metadata keys into the Metadata Value field.

Search for metadata by entering the appropriate text string in the empty Search field on the right-hand side of the window.